There is a historic connection between PCYC and Rotary that dates back to 1937. The new Hornsby-ku-ring-gai PCYC has a strong Rotary Connection and the Rotary Youth hub has been supported by 8 Rotary Clubs in our district (D9685)
About Peter Kirkwood
Peter has been a resident of Sydney's Upper North Shore for 30 years. He has an interest in local community affairs through his involvement with the Rotary Club of Wahroonga, Hornsby/Ku-ring-gai PCYC, Hornsby Community Safety Precinct Committee, Ku-ring-gai Police and Community Safety Committee, St Paul's Anglican Church, etc. He is a Justice of the Peace and has an interest in people of all cultures and a concern for the well being of children and youth in our community.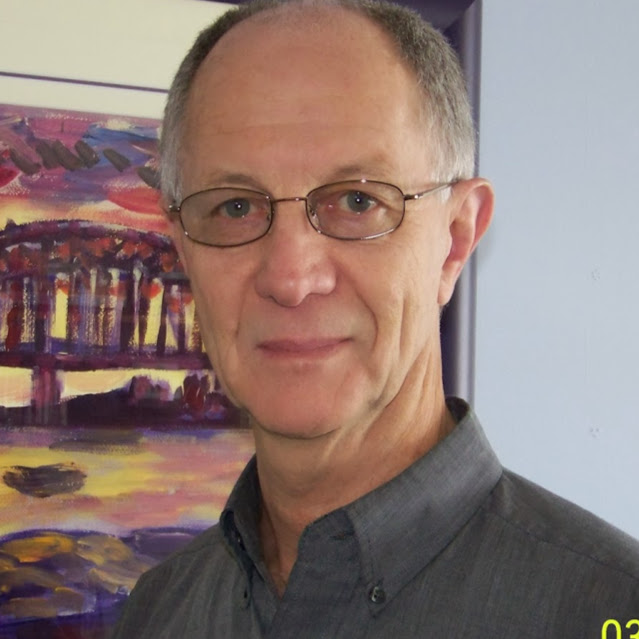 Profession: Peter recently retired however remains a director of Communications & Power Industries Australia Pty Ltd (subsidiary of US Company) specialising in satellite communications, defence electronics (radar, electronic warfare and RF communications) and diagnostic medical imaging x-ray. He previously travelled throughout Australia and the Pacific region with regular visits to the USA and Canada. He has lived in the United States where he specialised in the sales and marketing of satellite communications ground station equipment throughout the USA and Europe. His formal training and qualifications are in electrical and electronics, applications engineering, marketing and sales.
Peter is a long term member of the Australian Institute of Management. He has previously been a member of the Australian Institute of Company Directors, the Association of Old Crows (electronic warfare), the Australian Industry & Defence Network, and the Royal United Services Institute of NSW. He previously served on the executive of the Hornsby Chamber of Commerce, St Paul's Anglican Church Wahroonga and Studio ARTES (disability organisation).
Rotary: Peter joined the Rotary Club of Waitara in November 1999. He served as Club President in 2002-03, Community Service Director (multiple times) and Vocational Service Director (multiple times). In 2017 he transferred his Rotary membership to the Rotary Club of Wahroonga. At the District level, Peter served as Assistant Governor 2006-07 and Vocational Service Director 2012-13, 2013-14, 2014-15. He continues to be involved with District 9685 committees (Vocational and Community). Through Rotary he is involved with the Indigenous children's Active Health project (Sydney School of Public Health, University of Sydney), and the Rotary EndTrachoma by 2020 project. Peter is the District 9685 Community Service Director for 2018-2019.
Peter was instrumental in establishing the Rotary Club of Waitara CommUnity Connections project that focuses on youth and disability in the local community. He also established vocational awards programs for Hornsby TAFE (teachers, administration, WorldSkills competitors and students), Hornsby Ku-ring-gai Community College, and the Ku-ring-gai Local Area Command (Hornsby Police). He is a graduate of the Rotary Leadership Institute.
PCYC: Peter has been involved with the PCYC movement for many years. He trained in boxing and wrestling in the late 50's / early 60's at the Burwood PCYC. In the early 70's he trained in Karate at the Hornsby/Ku-ring-gai PCYC gaining his black belt, and in the mid 90's helped coach his son's basketball team at the Hornsby/Ku-ring-gai PCYC. In 2000 he joined the Hornsby/Ku-ring-gai PCYC advisory committee, and was elected President in 2002, a position he still holds. As the club's president, he works closely with the club management, PCYC police officers, PCYC State Office, Ku-ring-gai Local Area Command, local and state government, and local business. He was actively involved in establishing the PCYC Performing Arts Centre which includes music, drama, dance, cultural activities, etc. Peter has received a Dedicated Service Award, Volunteer of the Year Award, and been named a Life Governor (Club) in recognition of his service to the PCYC. Peter became a Director on the Board of PCYC NSW in August 2017.
A primary goal is to see the building of a new state-of-the-art Hornsby/Ku-ring-gai PCYC that caters for the current needs of PCYC members, and future needs, as they are identified, recognising the changes taking place in the community with high-rise development and residents from diverse cultural backgrounds. Construction of the new $15m PCYC commenced in May 2016 and due for completion September 2017. This has been a long term vision for Peter since the initial meeting he chaired in July 2001 for a proposed PCYC redevelopment on the previous PCYC site.
(The new state-of-the-art PCYC commenced operation on the 11th September 2017 and was officially opened by the Governor of NSW on the 8th November 2017.)
Didgeridoo: Several years ago whilst on a business trip in Alice Springs, Peter acquired his first didgeridoo. It took a couple of years before he decided to learn how to play the instrument and is self taught from a cassette tape! Over the years he has been a student of the instrument including its cultural significance, and has acquired a collection of authentic didgeridoos from different parts of Australia; also a few not so authentic didgeridoos including a didgeribone and a slidedidge. Peter is an accomplished didgeridooist and has played with different bands including an Aboriginal reconciliation group at Uluru, and has played the didgeridoo in the USA, Canada and Singapore. Peter regularly gives topic talks on the "History, Making and Playing the Didgeridoo" to Rotary Clubs, Probus Clubs, schools, and other interested community groups.